OUR EAGAN COSMETIC DENTIST RECOMMENDS DENTAL IMPLANTS!
Are dental implants worth the investment? Our Eagan cosmetic dentist believes they are! Dental implants can help patients get a beautiful, natural-looking smile that is durable enough to perform daily activities without damage. Implants are durable and sturdy, so you can chew and speak just like you would with natural teeth. If you are in need of smile restoration, call our office to schedule a consultation! We can walk you through your restorative treatment options so that you can find the right one for your smile. Investing in dental implants can provide you with your ideal smile at an affordable cost. Keep reading to learn more about how dental implants stand against other restorative options when it comes to affordability.
Other methods of smile restoration may require frequent repairs or replacements. This may start to add up over time and lead to multiple appointments to complete repairs. Dental implants can typically be completed in just a few appointments, and then will likely never need to be altered. While you may need to pay more money upfront when you choose to get dental implants, you will most likely not need to revisit our Eagan cosmetic dentist again for future repairs. This option is truly an investment in the longevity of your smile. Many patients like this option because it is secure and durable, so you never need to worry about breaking or damaging them. This means you can eat whatever you want without fear of harming your smile. If you are searching for convenient and sturdy smile restoration, dental implants would be the right option for you.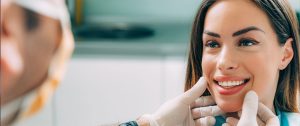 Dental implants are the most natural-looking option when it comes to restoring your smile. This is because they look totally natural, just like your real teeth. You can choose your ideal color, shape, and size for your custom dental crowns. Other restorative treatments may not allow as much flexibility when it comes to creating your new smile. When we perform your initial consultation, we can talk with you about your smile goals. That could mean a natural-looking implant that blends in with your smile, or even an enhanced version of your natural teeth. Whatever you are hoping for when it comes to your smile, we can find the right treatment path for you. Unlike other restorative options, dental implants can be completely customized. This investment in your smile can help you get the smile you have always dreamed of! Talk to our Eagan cosmetic dentist about your smile goals so that we can help you get one step closer!
Overall, dental implants are an excellent option for any patient who is seeking a smile restoration. If you have suffered from extreme dental decay or tooth loss, dental implants may be the right choice for you. call our Eagan cosmetic dentist to schedule a consultation and find out if dental implants would be the right choice for your smile.
https://www.northwooddental.com/wp-content/uploads/2021/03/cosmetic-dentistry.jpg
630
1500
David Richardson
https://www.northwooddental.com/wp-content/uploads/2021/11/northwood-logo340x156-green-300x138.png
David Richardson
2020-08-27 17:09:43
2021-09-27 17:11:28
Dental Implants