Our office has partnered with Burst Oral Care to provide you with the highest quality oral care products at a
reasonable price. These products will be shipped directly to you. For the best possible pricing please be
sure to enter the PROMO CODE: PCBE2R below the yellow check out box when you are ready to complete
your purchase. Check out all of the products they offer to keep your oral health in tip top shape.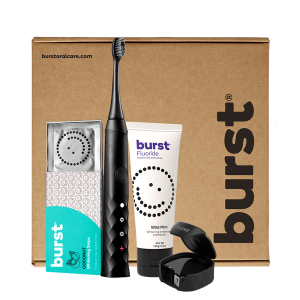 Burst offers a wide range of oral care
products like:
• Sonic brushes for adults and kids
• Water flossers
• Fluoride toothpaste
• Whitening strips
• Refillable Floss
• Probiotics to help your oral health
Any of these products can be purchased as a one time purchase or you can set it up as a recurring subscription autoship right to you. We have found all of these products to be of the highest quality while keeping your out of pocket costs lower than anything you will spend in the store.
PROMO CODE: PCBE2R
Burst will provide you with a lifetime warranty on their toothbrushes as long as you receive a replacement
brush head every three months on subscription — which is our recommendation.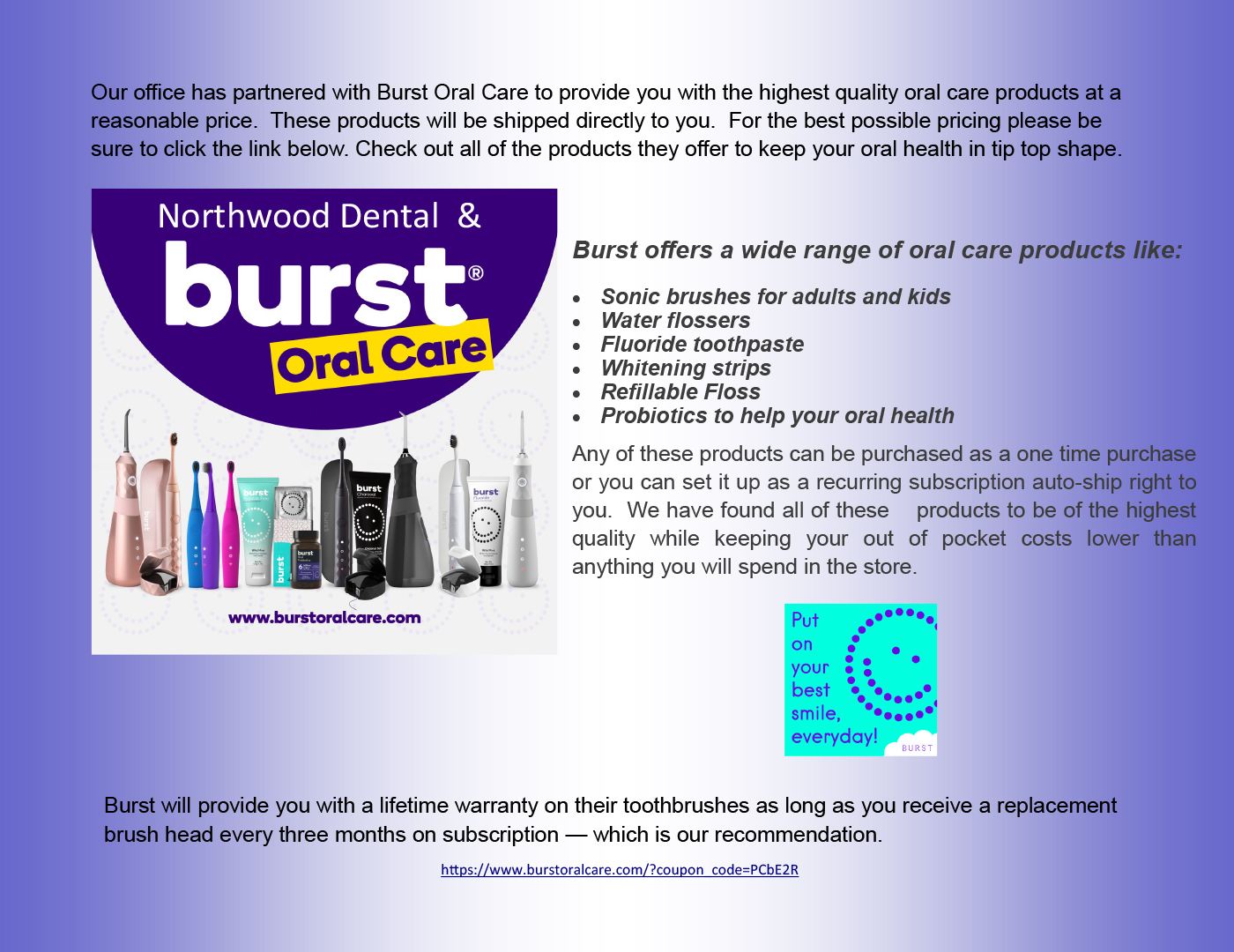 Business Hours
Monday: 7:00AM - 5:00PM
Tuesday: 7:00AM - 5:00PM
Wednesday: 7:00AM - 5:00PM
Thursday: 7:00AM - 5:00PM
Friday: CLOSED
Saturday: CLOSED
Sunday: CLOSED