FAMILY DENTISTRY  – ADULTS & KIDS
If you are looking for an experienced, skilled family dentist in Eagan Minnesota, you don't want to settle for less than the best for you and your family. At Northwood Dental, we provide general and cosmetic care for people of all ages, so we can give your family what they need. Our well-trained staff is here to make your experience with us comfortable and pleasant, and to give you the quality dental care that you deserve.
At Northwood Dental, one of our goals is to always be in step with the latest innovations in dentistry. We want to be able to give our patients the best possible care, so we use state-of-the-art equipment and the most current and effective dental treatments. We treat children along with adults, which means that you can bring your children to us when they're very young and while they're growing, and they can keep coming to us when they are adults. We will literally see patients from 2 to 102!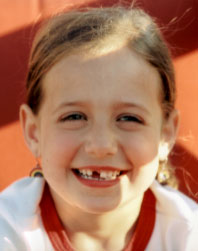 Doctors Taple, Thomas, and our staff are teachers as well as healers. Many children learn their best oral hygiene habits from our dentists and hygienists, including:
 Brushing
Flossing
Feeling comfortable in a dentist's office
How to avoid tooth decay
Facts and information in a way that is understandable for children
From infancy through the teenage years, children's dentistry focuses not only on proper oral hygiene habits but on dental issues specific to children. Tooth decay is a chronic disease that is the most common among children – five times more common than asthma.
Your child's second birthday is usually the first time they should be brought in to see our dentists. We look forward to seeing you and your kids!
When you come in for a checkup, we use digital x-rays for the highest quality pictures and lowest radiation exposure. If you need a cavity filled, we use materials such as resin composite fillings that are metal-free and that perfectly match the color of your teeth, so they're virtually invisible. If you or a member of your family needs cosmetic dental care, such as filling in a chipped tooth or whitening to help with discoloration, we can provide it, using the most innovative methods.
When you need a family dentist in Eagan Minnesota, you can count on the experienced, friendly professionals at Northwood Dental. Our goal is to give you and your family healthy, happy, beautiful smiles, and we always put patient comfort and satisfaction above all else. Call us today at 651-687-0789 and let's talk about you and your family's dental needs.
Business Hours
Monday: 7:00AM - 5:00PM
Tuesday: 7:00AM - 5:00PM
Wednesday: 7:00AM - 5:00PM
Thursday: 7:00AM - 5:00PM
Friday: CLOSED
Saturday: CLOSED
Sunday: CLOSED