CHILDREN'S DENTIST, EAGAN MINNESOTA, 651-687-0789
Dentists are licensed to practice dentistry on both children and adults.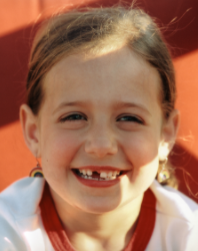 Doctors Taple, Thomas, and our staff are teachers as well as healers. Many children learn their best oral hygiene habits from our dentists and hygienists, including:
Brushing
Flossing
Feeling comfortable in a dentist's office
How to avoid tooth decay
Facts and information in a way that is understandable for children
From infancy through the teenage years, children's dentistry focuses not only on proper oral hygiene habits but on dental issues specific to children. Tooth decay is a chronic disease that is the most common among children – five times more common than asthma.
Your child's second birthday is usually the first time they should be brought in to see our dentists. We look forward to seeing you and your kids!
Business Hours
Monday: 7:00AM - 5:00PM
Tuesday: 7:00AM - 5:00PM
Wednesday: 7:00AM - 5:00PM
Thursday: 7:00AM - 5:00PM
Friday: CLOSED
Saturday: CLOSED
Sunday: CLOSED